Car Seat Interior Cleaner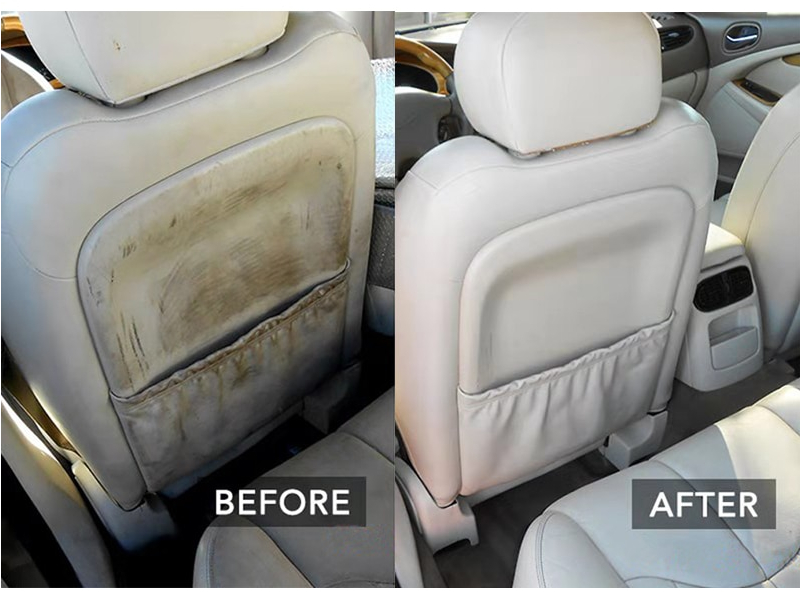 ✅ FOAM SPRAY MULTI-PURPOSE CLEANER! It gets foamy and sudsy instantly. Not only to get rid of moldy, dust, sweat residue, smudges but also to eliminate makeup stains, pet stains.
✅ NO CHEMICAL SMELL! It does not leave any residue or sticky mess, no chemical smell. It makes the car smell clean, fresh. Keep this product staying in the car 24/7.
✅ SAFELY DEEP CLEANS ALL LEATHER, VINYL, VELOR, AND PLASTIC INTERIOR SURFACES! Body oils, sweat, dirt, and grime all embed themselves into your seats, dashboards, carpet, upholstery, and center consoles.
✅ MICELLULAR FORMULATION CLEANS ON CONTACT, BUT SAFE ON SKIN! You're probably thinking that this is another relabeled all-purpose cleaner… Wrong! This new formulation is designed to target dirt and grime on your seats and car interior using a unique blend of surfactants and cleaners, but safe enough to wash your hands and leave them clean and moisturized!